North Salt Lake HVAC Services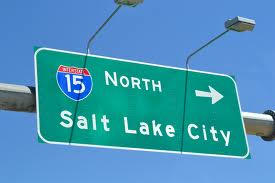 North Salt Lake, Utah is a great place to call home or visit. The population of 15,000 is warm and inviting, and the city is known as the gateway to Davis County. The beautiful surroundings of the city can be seen everywhere from the great parks, off road biking trails, and hiking trails. Anyone can't help but be captivated and want to explore the beauty of this city. There are also other active sports such as snowboarding, skiing, and snowshoeing for adventures in the winter. The views are breathtaking from every angle.
North Salt Lake HVAC Solutions
Since we are fortunate to live in such beauty, we want to offer our community top of the line HVAC solutions for any need your home or business may have. No one wants to have to deal with a heating or air conditioning emergency, but with a quick call to one of our trained staff, you will be out enjoying the city again in no time.
North Salt Lake Heating Service and Repairs
Heating North Salt Lake is a job we take very seriously by partnering with our neighbors by providing great customer service and top of the line products all at an affordable price. During the winter months, you heating unit is what keeps your family nice and cozy. So when you experience a problem with your heating, we want to get your family back comfortable as soon as possible. We are able to do any jobs large or small from simple maintenance to a complete installation of a new unit.
North Salt Lake Air Conditioning Service and Repairs
Air Conditioning North Salt Lake is something we want to help our citizens with by giving our best. Just having your air conditioning unit serviced once a year could save you money on future repairs. We are able to make repairs and help keep yourair conditioning unit in top working condition all summer.