Air Conditioning and Heating Financing
Flexible HVAC Financing Options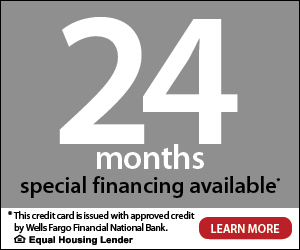 At HVAC Construction Inc., we are pleased to be able to offer our customers flexible financing options with approved credit. With financing, you will be able to take care of necessary repairs to your HVAC system, or install a brand new energy efficient system and pay over time. Financing allows you to make an investment in the comfort and quality of your home, without having to take on a hefty payment upfront.
High Efficiency Air Conditioning and Heating System Financing
If you purchase qualifying High Efficiency Products, you may be able to get financing for the installation of a new system. It is an excellent option for customers that may have financial difficulties that would otherwise prevent them from making such a purchase. By installing new equipment, you will be investing in your home and your quality of life. The financing options that we are offer are designed to be flexible, with convenient monthly payments and competitive interest rates.
Air Conditioning and Heating Repair Financing
For customers that have an existing system that is simply in need of repairs, there are heating system financing options available to you, as well. Don't let the cost of repairs and product replacements keep you from enjoying a high level of comfort in your own home. Unexpected costs can make you feel as though your bank account has taken a hit, but with financing, you can spread the payments out over a set term. You can feel good in your home throughout every season. We will work with you to see if you qualify for the A/C financing options that we offer.
Expert HVAC Services
We have years of experience in helping our customers get the most out of their HVAC systems. Proper upkeep and maintenance is the best way to extend the life of your equipment. Whether you need repairs, or a complete installation of a brand new system, we are ready to help. Contact us at HVAC Construction Inc. today for more information on our HVAC financing options for products and services.