Improve Your Home's Indoor Air Quality
Improving indoor air quality in your home can offer a number of important benefits for your entire family.
When you want a healthier and more comfortable home, improving the quality of indoor air is essential. You can choose from quality solutions, such as innovative Carrier products specifically designed to provide a cleaner and healthier home environment. For example, Carrier humidifiers are the perfect solution for homes that need a little help controlling indoor moisture. Other quality products include ventilators to ensure adequate fresh air flow into your home. Traditional and electronic air filters will be able to filter out harmful bacteria, pet dander, pollen, dust, cigarette smoke and other harmful airborne irritants and contaminants. Homeowners who want to take an extra step in improving indoor air quality might also want to consider an ultraviolet lamp for their HVAC system. These UV lamps can kill bacteria and other dangerous germs that can grow in the damp interior of your home's heating and cooling system.
Superior Indoor Air Quality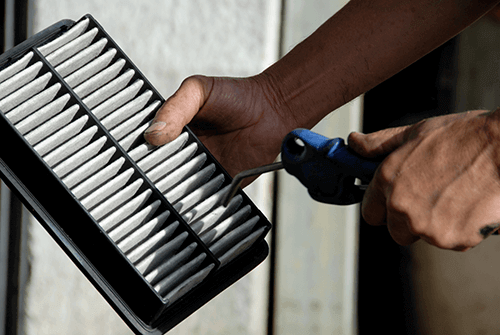 When choosing one of the advanced Carrier humidifiers, you have the option of either a fan powered humidifier or a bypass humidifier. The fan-powered humidifier operates with its own fan completely independent of your existing HVAC system. This type of humidifier will add moisture to your home directly through the ducts. The other type of humidifier, a bypass humidifier, adds additional humidity by working in tandem with your existing heating system. Both options offer the benefits of quiet, energy efficient operation for a more comfortable indoor environment.
Superior Carrier Products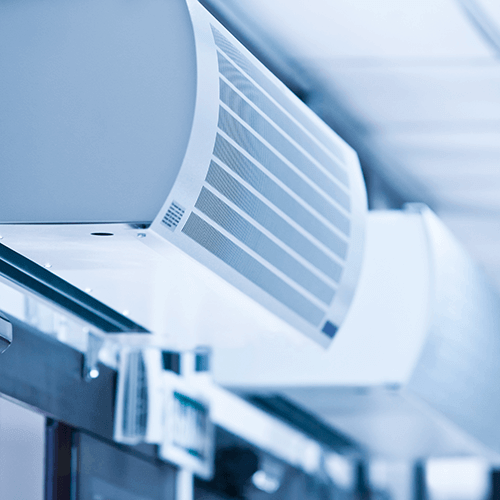 When it comes to innovative Carrier products, a recovery ventilator is definitely a healthy addition to just about any home. An energy recovery ventilator are designed to bring fresh air directly into your home during the long cooling season. Heat recovery ventilators are able to keep your home warm, while still providing fresh air by forcing pollutants and stale air out of your home for a fresher and more comfortable indoor environment.
Carrier also offers advanced air purifiers for the highest quality indoor air. With their unsurpassed quality and innovative technology Carrier has designed the Infinity Air Purifier as well as the Performance Electronic Air Cleaner. Both of these air filtrations systems will effectively remove animal dander, bacteria, cigarette smoke, pollen, and other contaminants down to 0.01 microns. When you are considering an air filtration system, the MERV rating will be an important factor in your decision. Air purifiers with higher MERV ratings will be able to more effectively eliminate harmful particles from the air you breathe.
A UV lamp from Carrier can effectively eliminate mold and bacteria for improved indoor air quality. The presence of mold and bacteria in your HVAC system is certainly not unusual, especially in humid environments. With UV lamps, these unhealthy pollutants can be eliminated so they no longer circulate through your home.
Is Your Current Air Conditioning System Not Running Efficiently?
To Find Out How an Air Conditioning System Replacement Can Save You Money on Monthly Energy Bills call us (801) 298-4822. We Are Proud to Serve Our Neighbors in Salt Lake City, UT!