Heating & Air Conditioning Services We Offer in Salt Lake City, UT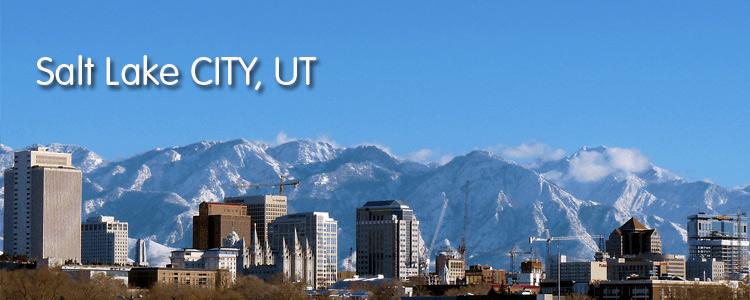 Salt Lake City, Utah is a beautiful mountainous area of the United States that almost 190,000 people call home. Home owners enjoy the scenic view that the city provides as well as the many outdoor activities available. There are also many great entertainment options from great restaurants to shopping.
Your Hometown HVAC Contractors in Salt Lake City
We at HVAC Construction Inc. are proud to be a hometown, family-owned HVAC contractor company in our neighborhood of Salt Lake City for over 25 years! Our company has provided the area with top quality heating and air conditioning services to the community through some of the harshest of Utah seasons, and our Salt Lake City customers have stayed comfortable in their homes through every one of those seasons by making the smart call to HVAC construction Inc. for all of their heating and cooling needs.
Salt Lake City, UT Heating and Air Conditioning Repairs
Yes, we are YOUR hometown emergency repair service contractors any time you have a heating or air conditioning emergency in your home. Call us at the first sign of trouble with your home heating system, heat pump, furnace, boiler, or air conditioning system and we will rapidly dispatch one of our NATE certified HVAC technicians to come and diagnose the problems, give you an estimate for repairs, and perform any and all necessary repairs. Our technicians can service and repair most major brands and models of HVAC systems on-site, and are licensed and insured.
Salt Lake City, UT Heating and Air Conditioning Replacement and Installation
If repairs to your home heating or air conditioning system will not full address all of the underlying issues, you can count on HVAC Construction Inc. for the purchase of your new heating or cooling system, as well as for the installation or replacement of systems. We are experts when it comes to new construction installations, so if you are building a home, we have custom solutions to home heating and cooling systems, ductwork and all other parts of your HVAC system. We are a Carrier Brand products factory authorized dealer and can offer our Salt Lake City area clients exclusive savings and deals on Carrier's high efficiency systems – the top rated HVAC systems in the industry!
Salt Lake City, UT Heating and Air Conditioning Replacement and Installation
Of course, to help you avoid costly repairs or replacements of your system, we work together with homeowners to put together an HVAC system maintenance plan that will get your heater or air conditioner annual maintenance to keep it running smoothly and efficiently throughout the years, and tune-ups to calibrate your system in the spring and fall months to prepare it for the extreme months of winter and summer. Call us today and get your existing system on a maintenance plan to protect it and extend the life of the system.
We Consistently Save Salt Lake City Area Residents Money on Energy and Heating and Cooling Bills!
Call Us Today To Find Out How Much We Can Save Your Household (801) 298-4822.