The colder the weather gets, the drier your indoor air becomes. Installing a whole-house humidifier can help combat this problem. In addition to your heating system, it's important to clean and maintain your humidifier. HVAC construction company HVAC Construction shares care and maintenance tips for your whole-house humidifier in today's blog.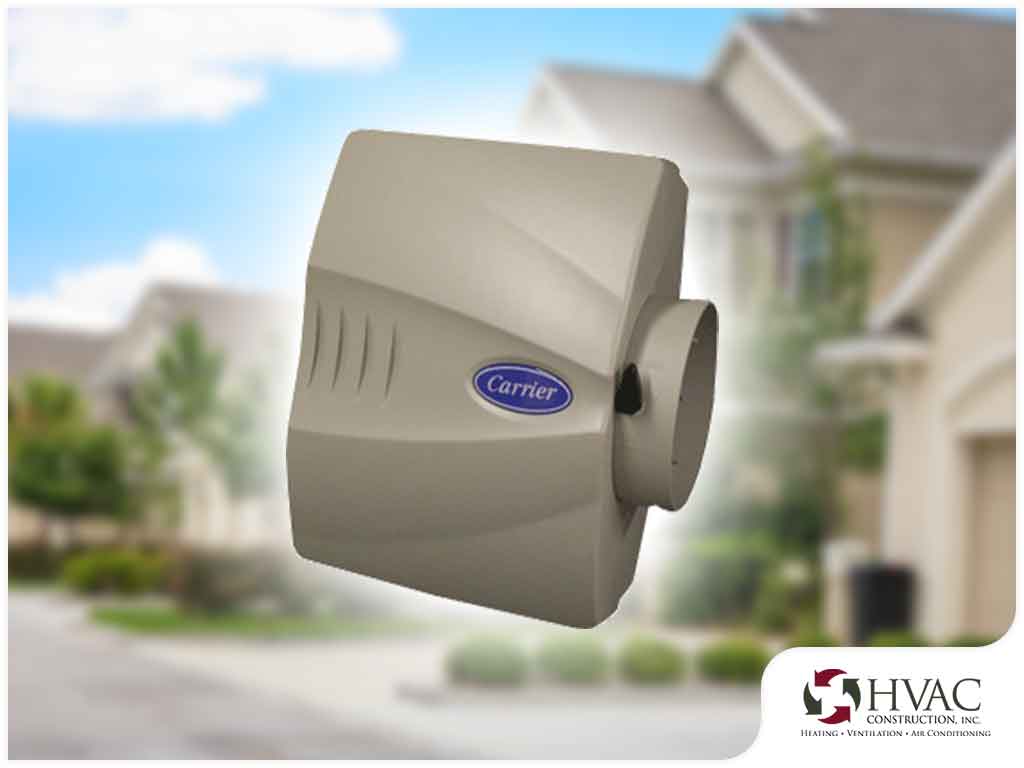 Make Sure It's Turned Off
As with all powered devices, when caring for your humidifier you should always make sure it's not connected to power. You'll also need to turn off the water intake valve before opening the front panel. Most types of humidifiers have easy-to-open latched panels, so don't force it if you can't get it open the first time around. If it's equipped with a childproof lock, check the care and maintenance guide for instructions on how to properly open the humidifier unit.
Clean the Media Panel
Also known as the water panel, the media panel is similar to air filters installed on heating and air conditioning systems. The bracket contains layers of media that hold moisture. During operation, air is blown through it, releasing moist air into the vents. Over time, the media panel may get clogged by mineral residue from tap water–the same minerals that cause water spotting on window glazing and bathroom fixtures. HVAC contractors like us recommend cleaning the media panel every year, during pre-winter maintenance.
Clean the Water Reservoir
Empty the water reservoir and try to remove as much limescale as you can. Rinse it thoroughly and refill it about two-thirds of the way up. Add a small amount of chlorine bleach to prevent microbes from growing in the reservoir, then swirl the solution to fully mix it before replacing the reservoir.
Clean the Outer Body
After putting the humidifier back together, take a few minutes to clean the outer body, which may have water spots on it. To remove water spots, dip a sponge or clean cloth in diluted vinegar (50% white vinegar and 50% water) and rub it onto the spots. Keep in mind that it may take a bit of elbow grease for the stains to come off. For stubborn stains, dip a washcloth in the vinegar-water solution, place it over the stain and allow it to sit 15 to 30 minutes before rinsing and wiping it with a clean, dry cloth.
Call HVAC Construction for All Your HVAC Needs
HVAC Construction is your leading provider of construction HVAC services. Give us a call at (801) 447-2057 or fill out our contact form to learn more. We serve customers in Salt Lake City.