With the snow and ice of winter comes the risk of damage to your HVAC system. Fortunately, there are some things that you can do to keep your HVAC system safe. In this blog, HVAC Construction company shares an overview on how to protect your HVAC system from winter damage.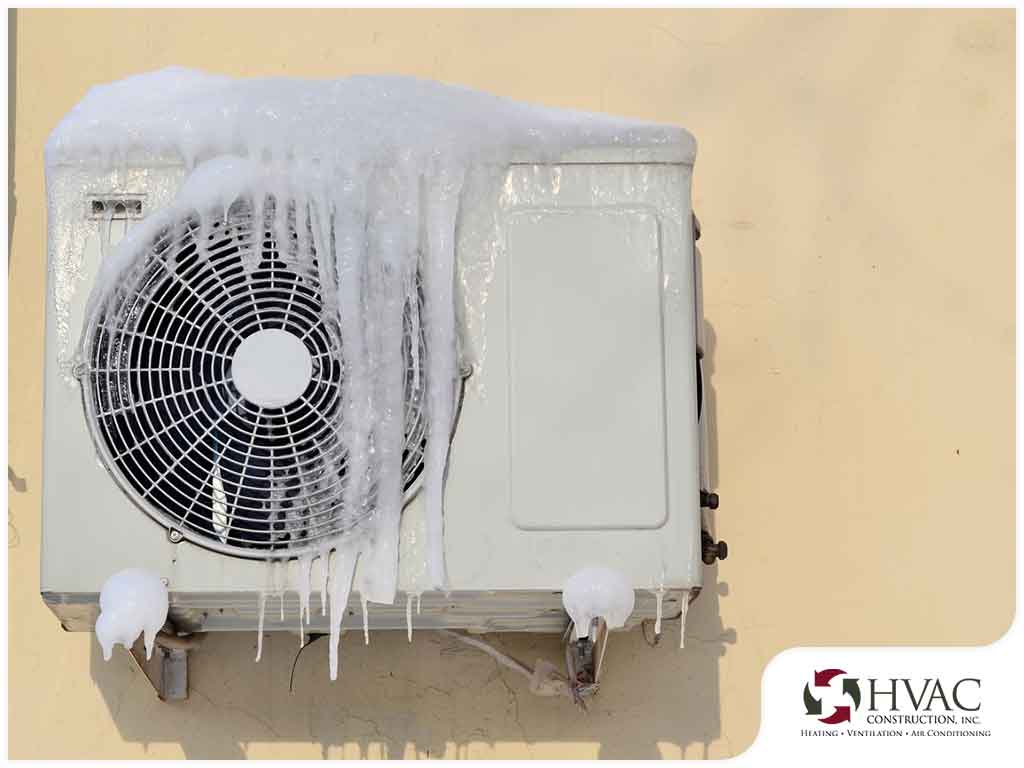 Ice and Snow Accumulation
Half of air conditioners and heat pumps are installed outdoors. While these units are designed to withstand most outdoor conditions, being covered in ice and snow can lead to one or more of the following:
Emergency Shut-Offs — Most HVAC systems are designed to turn themselves off when the system freezes up. This is intended to prevent overloading, and essentially works like a circuit breaker.

Broken Aluminum Coils — Aluminum coils can bend or break from the weight of the accumulated ice and snow.

Frozen Condensation — The HVAC compressor blows air across the compressor coil to remove moisture from the air. Condensation can remain on the coils and freeze.
Certain types of heat pumps can run a defrost cycle, which you can use to loosen or completely melt the accumulated ice on the HVAC system. However, doing so consumes a lot of energy, and may cause a spike in your energy consumption if you use this feature too often. HVAC contractors like us recommend investing in a waterproof HVAC cover that's made of "breathable" materials, which will stop ice and snow from getting into the unit and prevent condensation from building up. This is a much better option than using a tarp.
Icicles
If the HVAC system is placed directly under the gutters, it may be at risk of damage from falling icicles. You can prevent this by frequently checking the gutters and clearing the icicles while they're small and light. Better yet, address what's causing them in the first place: clogged gutters. Make it a habit to clean your gutters before winter arrives to prevent overflowing gutters and ice dams.
Ice dams form when a roof has insufficient insulation. Heat from the attic melts the snow on the roof, which flows down and refreezes at the edge, leading to the formation of ice dams. In addition to icicles, ice dams can also cause damage to the roof's edge, and may even dislodge the gutters due to their weight. If ice dams are a persistent problem, have your roof and attic insulation addressed by a roofing or insulation contractor.
Call HVAC Construction for Your HVAC Needs
Have you been searching "construction HVAC" online? If so, call HVAC Construction at (801) 298-4822 or fill out our contact form. We serve customers in Salt Lake City and nearby areas.