Water leaks in your home are never a good thing, and they're especially concerning when they come from your furnace. The best way to deal with such problems is to contact your local HVAC construction company for a service visit right away., but this doesn't mean that you won't benefit from understanding what's causing your leakage problem.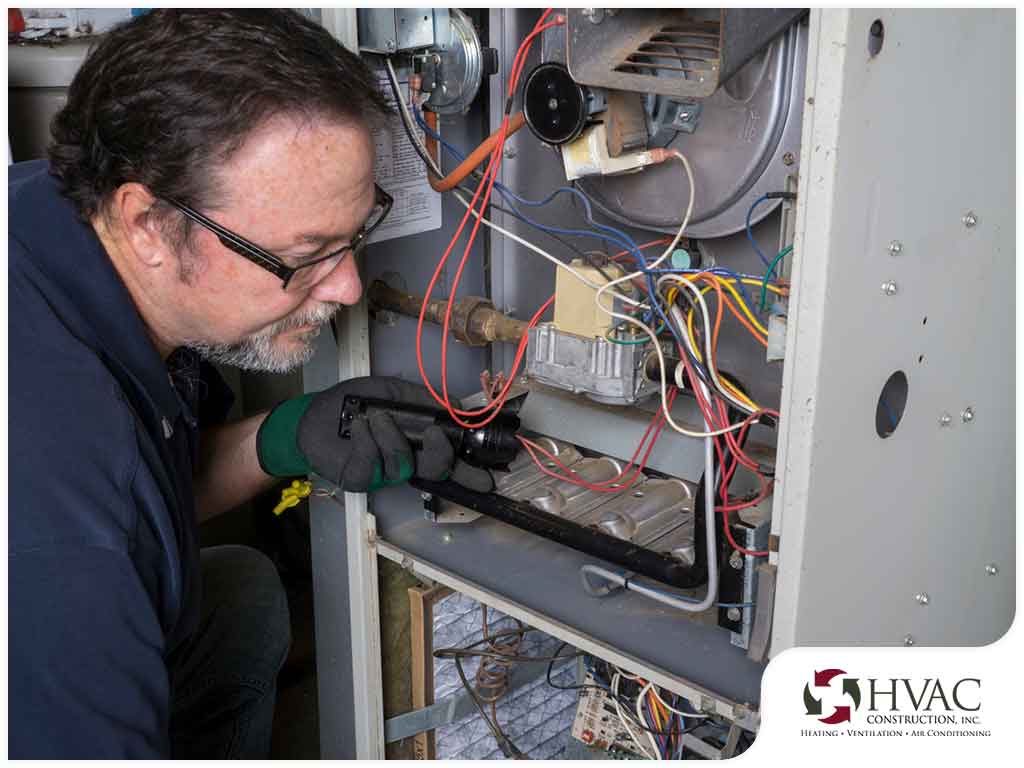 While furnace leaks are rare, they're certainly frustrating when they do occur, and can potentially be damaging to other parts of your home. Our HVAC specialists at HVAC Construction offer the following tips on how to handle a leaking furnace:
First Things First
As soon as you notice leaks in your furnace, turn it off immediately. Set the thermostat to "Off" and locate the shut-off valves that feed gas to the main unit. Close all valves and cut the power to all the breakers that are connected to the furnace. Once this is done, call a local HVAC construction company to schedule an inspection and service visit for the earliest possible time.
Why Furnaces Leak
Most of the liquids that circulate in your furnace can be found in the condensate lines. In high-efficiency units, these lines can actually cause so much condensation that it appears as if the furnace is leaking. However, if the water leak is bad enough to cause pooling around the furnace itself, then the problem might be a mechanical failure in the line or a faulty drainage pan.
Other Known Culprits
In some homes, a humidifier system helps maintain a healthy level of humidity in the warm air pumped out by a furnace. Humidifiers carry a lot of moisture, and a failure in any of the humidifier connections can cause a leak which may appear as if it's coming from your furnace. You can prevent these issues by keeping up with annual tune-ups and inspections from your HVAC contractors.
Water leakage can become a serious problem for your furnace. Call our professionals at HVAC Construction to address these issues right away. Reach us at (801) 298-4822 or fill out our contact form to schedule a service visit with one of our professionals today. We serve homeowners in Salt Lake City and nearby areas.