The fall season is here. Is your furnace ready for the upcoming colder months? HVAC Construction, Inc., one of the top HVAC contractors in the local area, lists the things you need to check on before getting your furnace ready for the cold weather in this post.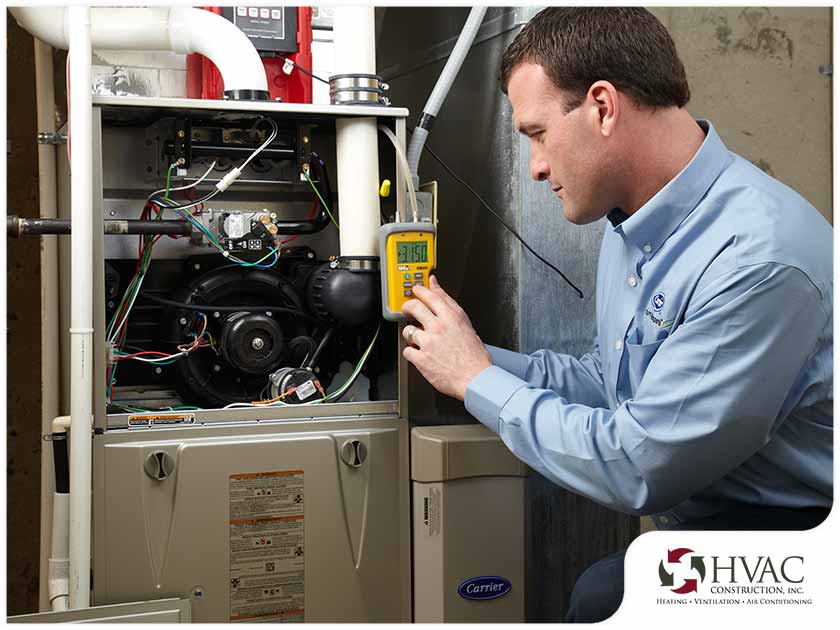 1. Clean the entire unit.
Dirt and dust may have accumulated on the furnace filter and other parts such as the coil and airflow components. Check on them this fall and remove any debris to make sure they're able to function properly with minimal effort.
2. Replace old filters. 
HVAC construction companies recommend changing the filter every two or three months. It would be better to do so every month, however, especially if you or some of your family members have respiratory ailments like asthma. Regular HVAC filter replacement prevents the buildup of pollutants inside your home, which may affect the quality of the indoor air.
3. Test the carbon monoxide detectors.
Carbon monoxide can be released into your home from faulty fireplaces and furnaces, but a detector can warn of this toxic air. If you have these devices at home, make sure to test them according to the manufacturer's instructions. Install new batteries in the alarms to ensure they work properly; otherwise, replace the devices with new ones before you use the furnace for the colder months.
4. Keep the furnace clear of obstructions.
The area around the furnace shouldn't be made into a makeshift storage space or a place where you keep the trash can, because anything stored near the equipment could become a fire hazard. Also, check if the air ducts and vents are also free from obstructions.
Turn to HVAC Construction, Inc. for your heating and cooling needs. Our construction HVAC specialists are certified to perform repairs, replacements and maintenance on your furnace, heat pump or air conditioning unit. Call us today at (801) 298-4822 or fill out our contact form to request a free estimate. We serve homeowners in Salt Lake City and the surrounding communities.